Crystal manicure designs are all the rage right now, and for a good reason! They are stunning and can be worn with any outfit. Whether you're looking for a simple design or something more elaborate, these crystal manicures will catch everyone's attention. So, if you're looking to try something new this season, why not give a crystal manicure a go? You won't be disappointed!
Amazing crystal manicure designs to try
As we transition into the warmer months, it's time to start thinking about our nail game. If you're looking for something more glam than your usual go-to manicure, we've got just the thing for you. Crystal manicures are having a moment right now, and there are so many gorgeous designs to choose from. So whether you prefer something understated or over-the-top, there's a crystal mani for you.
To help you get inspired, we've rounded up some of our favorite crystal manicure designs. Trust us, your nails will thank you.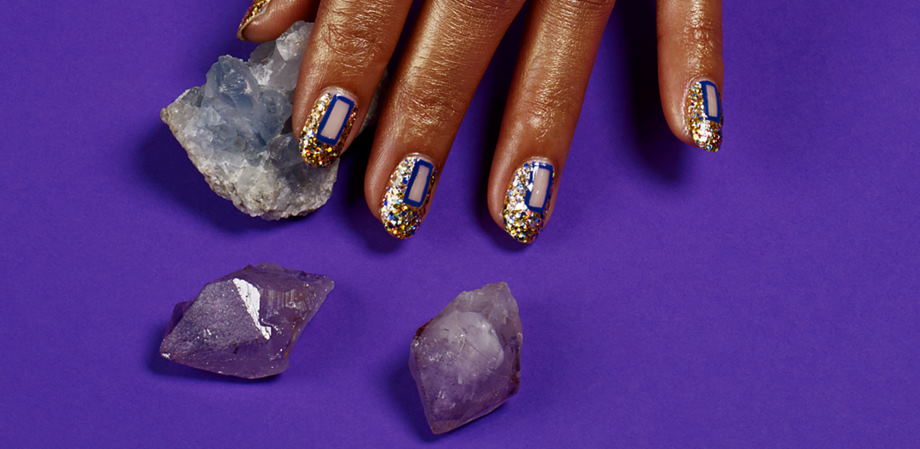 Crystal Manicure Design #01: Negative Space Crystals
This first design is perfect if you're looking for something more subtle. It involves adding crystals around the cuticle area in a negative space design. We love how dainty and elegant this look is.
Crystal Manicure Design #02: All-Over Crystals
If you're after something with a more wow factor, this next design is for you. As the name suggests, it involves covering your entire nail with crystals. This look is super glam and perfect for special occasions or nights out on the town.
Crystal Manicure Design #03: Half Moon Crystals
This third design is a modern take on the classic half-moon manicure. Rather than using a traditional polish, we've swapped it out for some sparkly crystals. This design is perfect if you're after something a little more unique.
Crystal Manicure Design #04: Ombre Crystals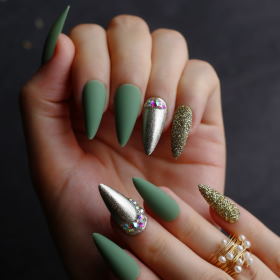 This fourth and final design is for those who love a good ombre. It involves gradient colors of crystals, then applied to the nails. We love how fun and playful this look is.
So there you have it, four stunning crystal manicure designs to try this season. Will you be giving any of them a go? Let us know in the comments below! We can't wait to see your results.
A gorgeous guide to getting a crystal manicure at home
Crystal manicures are one of the hottest trends in nails right now. If you're looking to get the look at home, here's a gorgeous guide to getting it done!
To get started, you'll need a few supplies. First, you'll need a good base coat and top coat. You'll also need some rhinestones in various sizes, a tweezer, and some nail glue.
Start by applying your base coat and letting it dry completely. Once it's dry, apply a thin layer of nail glue to each nail. Place your rhinestones on the glue, using the tweezer to place them where you want them. Let the glue dry completely before applying your top coat.
And that's it! You've now got a gorgeous set of crystal nails. Enjoy!